Posted in News
|
Comments closed
Eksperimenta! partners' and curators' meeting took place from 26th till 28th of September in Tallinn.
The schedule of the meeting was diverse and busy. Partners introduced their planned approach to the triennial topic Art & Science; topics and structure of the cross-border exhibition was discussed, technical partner Euronics introduced possibilities for technical support; the E! research project was conceptualized under the direction of prof Tomaž Zupancic. Furthermore, a walk to the new venues in Tallinn Creative Hub were made under the direction of Evelyn Sepp and the opening week was set to take place from 22nd – 24th of October, including IDEAlaboratory from 23rd till 24th of October.
On January 18, 2012, WIA Projects held a seminar on curatorial collaboration in which curators and art educators Miriam Cooley and Joanna Black discussed their role as Canadian curators in the international exhibition Eksperimenta! held in Estonia, 2011.
Read more: http://wiaprojects.blogspot.com/2012/03/eksperimenta-moment.html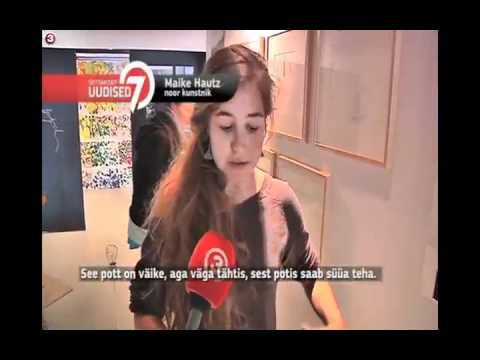 Source: TV3
See the interviews with the award-winning curator and artists of Eksperimenta! 2011 Slovenian exposition on TV SLO 1.
The Baltic Guide writes about Eksperimenta! in the June issue. Read the article (in Finnish) here.
Click here for Postimees' photo gallery of Eksperimenta! opening day on April 27, 2011. Photos by Liis Treimann.
Six years ago Annely Köster, together with her colleagues at art school Sally Stuudio, dreamed about organising an art festival for young "pre-professional" artists. Now, walking around at Eksperimenta! exhibition, she is glad to find high-level contemporary art. "With the triennial, we are trying to reduce school dreariness," says Annely, "and we sincerely hope that the ideas gathered here will bring back sparkle to children's eyes."
Read the article in newspaper Eesti Ekspress.
Finnish newspaper VOIMA visited Sally Stuudio and interviewed the Eksperimenta! team. Read the article here.